About Us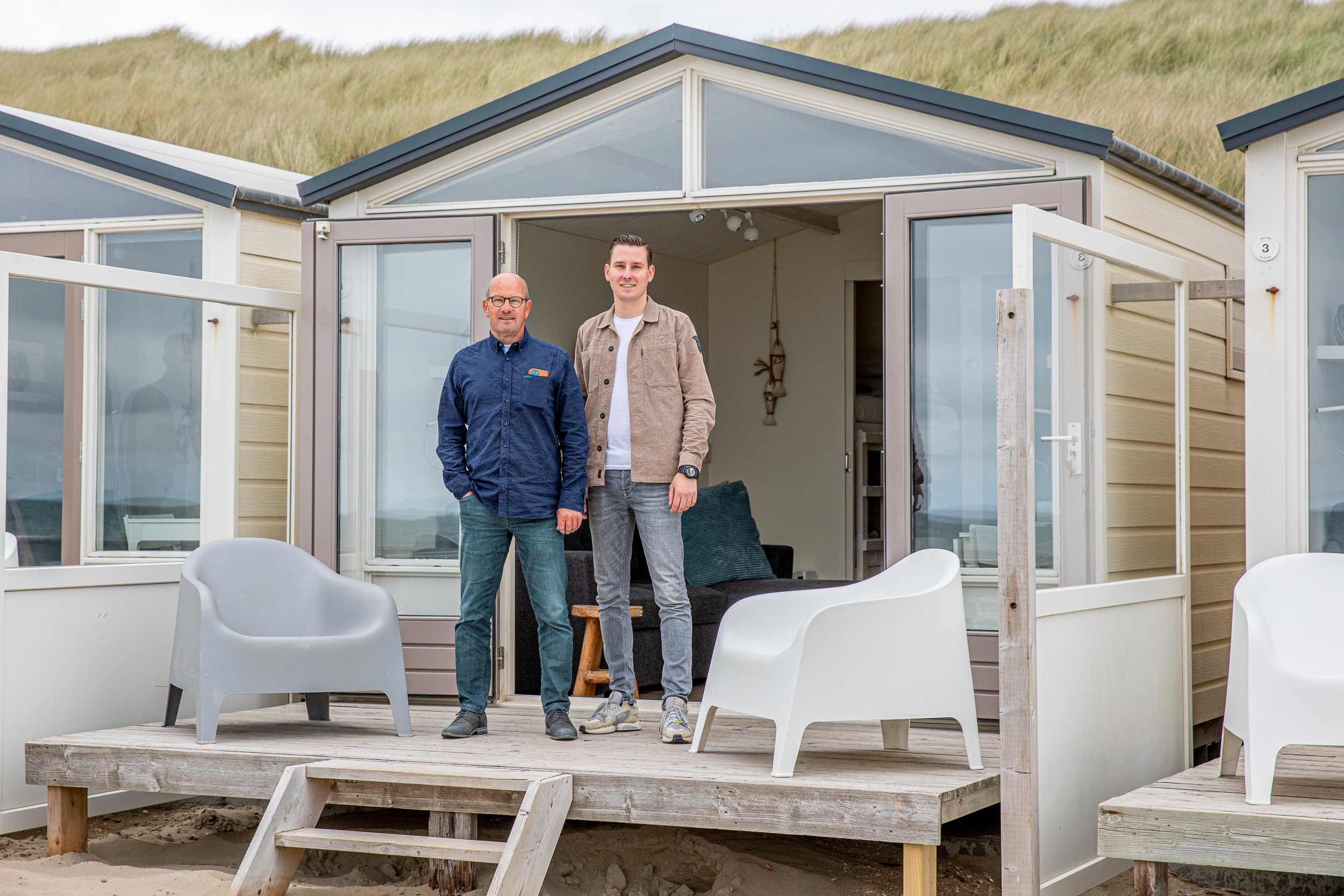 The Greve family has been running this beach operation since 1964, consisting of beach pavilion Noorderbad, seasonal places for beach houses and from 2015 also the Azul beach houses. Due to the small scale, personality is guaranteed here. She and you can enjoy the ever-changing backdrop of sky, sun, sand and water. Their very complete Azul beach houses are located on the clean and wide beach of Wijk aan Zee so that their guests can share in the absolute feeling of freedom and space. The murmur of the sea, sand between your toes, wind in your hair. Everything you need at your fingertips. Special and unique, experience the beach life. For a long weekend, a midweek, a week or longer.

Feel welcome!
Some quotes from our guests...
Fantastic to watch the sun sink into the sea.
Sleeping in a beach house, but fully equipped.
The only thing better than sleeping on the beach, is waking up to the sea.
Photo's
Impression of our Cabins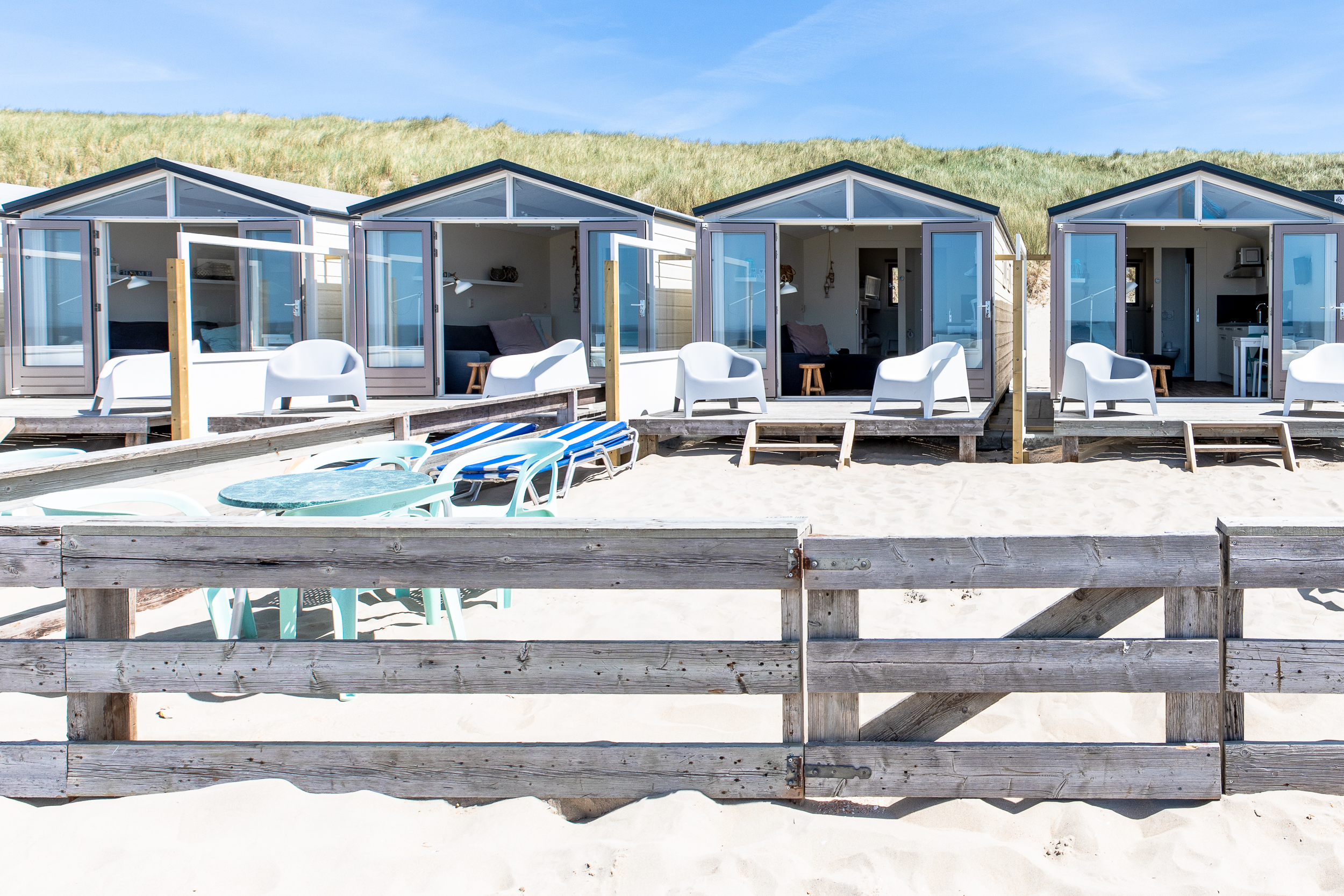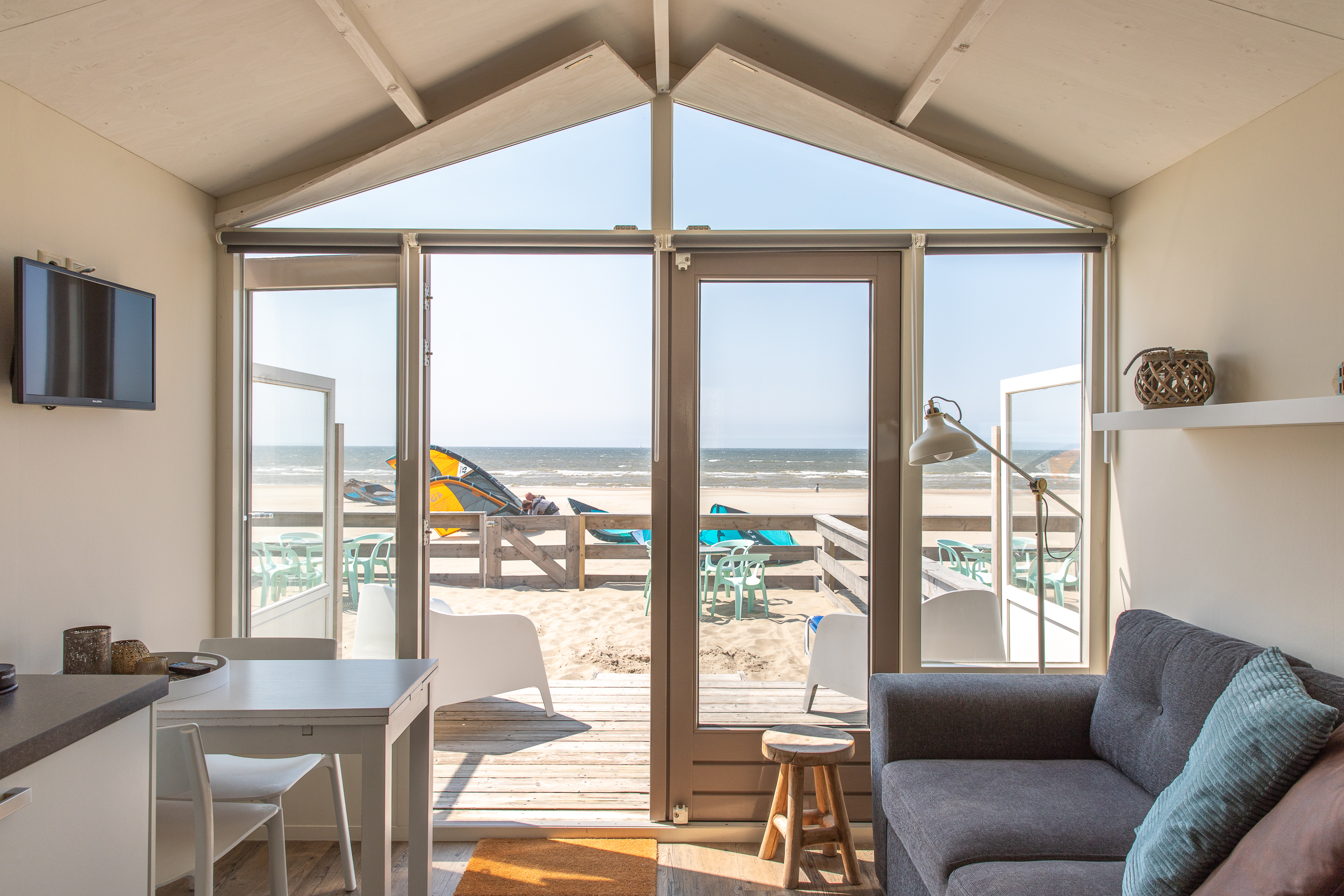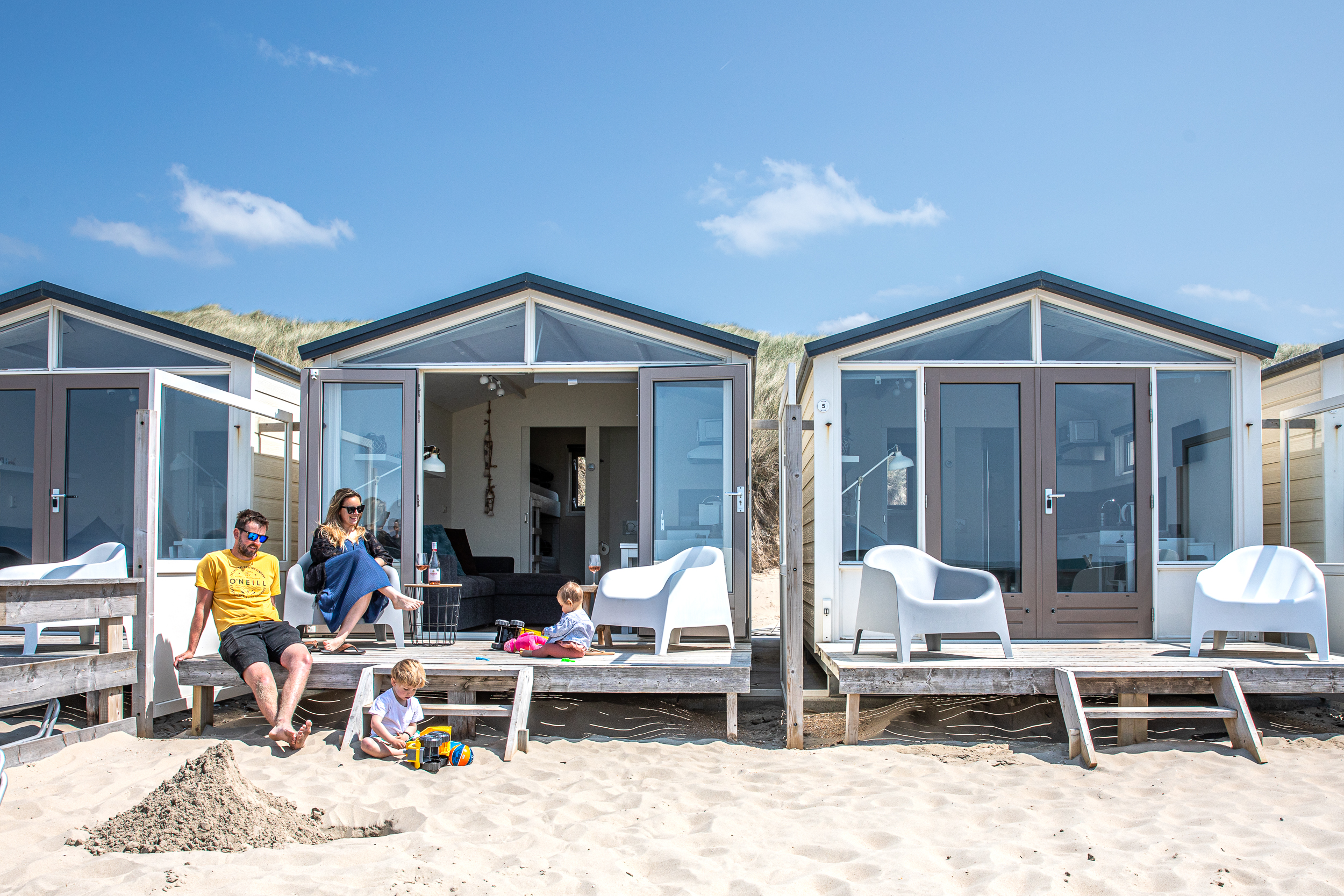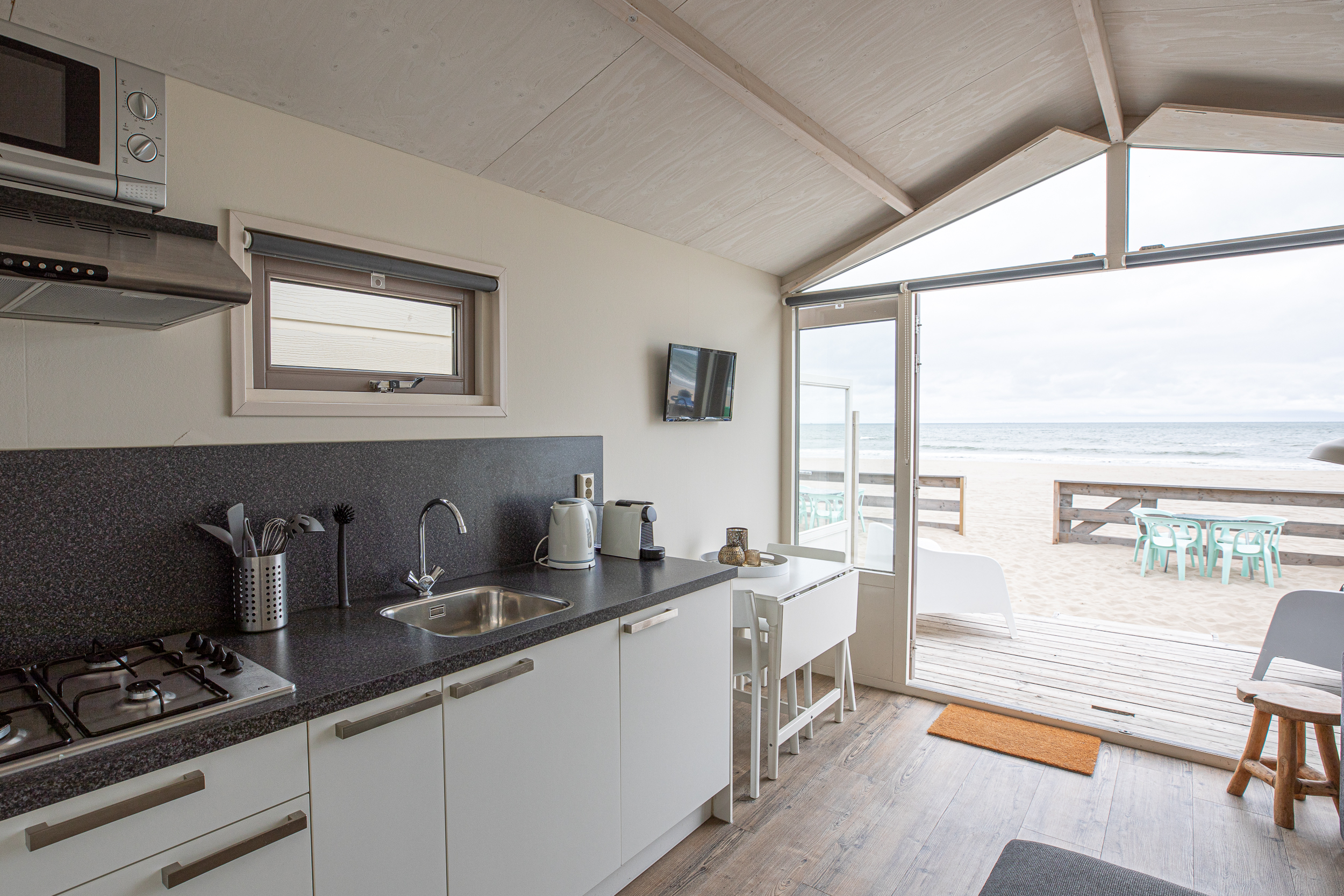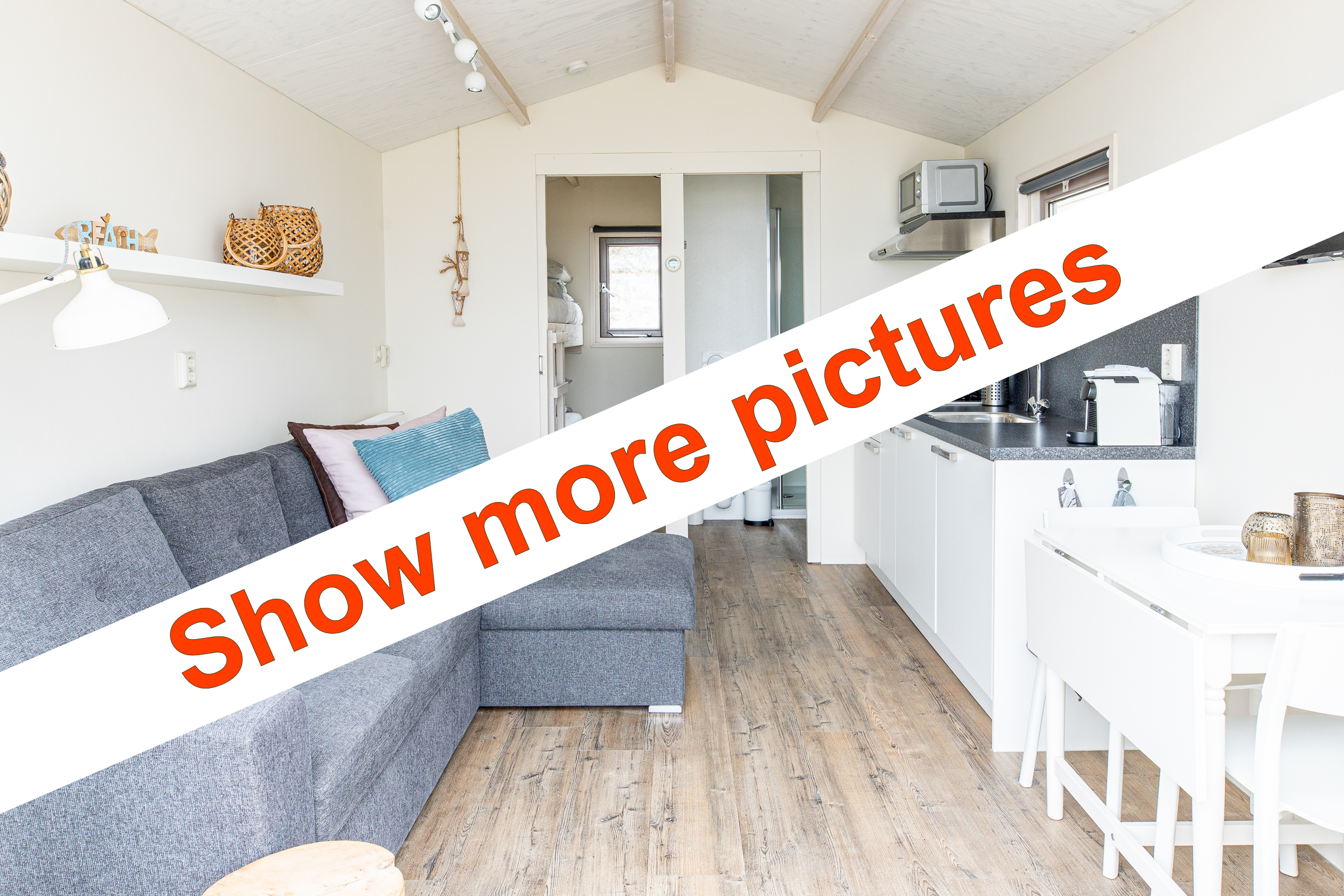 Thanks to the free luggage service, your holiday starts as soon as your luggage is collected from the car park. The Azul beach houses are easily accessible via a paved path. The beach houses are suitable for 4 people, with the exception of a 5th person if it still fits in a baby cot. By working with a single row, all beach houses have an unobstructed view of the sea. The beach houses are standard equipped with heating, internet, television, a fully equipped kitchen with microwave and the beds are made for you. Pets, smoking and wheelchairs are not allowed at Azulstrandhuisjes.
The beach houses have their own terrace with two lounge chairs and a fenced piece of beach in front of the door, which we call the beach garden. There is also a bicycle shed to store your bicycle in a safe, closed place stables during your stay.
The beach season starts in mid-April and ends in September.
On the day of arrival you are welcome from 15:00 and on the day of departure we will bring you and your luggage back to the car park at 10:00 am at the latest.
Parking in Wijk aan Zee is free!
Make a reservation
We have made booking at Azul Beach Houses very easy for you. If you want to book, you can do this via our electronic booking system. Do you prefer personal help, you can of course also send us an email or call us. We will definitely figure it out together.
Recommendations
View our recommendations here. These beach houses are still available and are popular with our guests. The stated prices include luggage service, reservation costs and final cleaning. View this vacation rental.
Our services
Our cottages are modern, complete in all the world's bests. Here you will find the facilities our cottages have to offer.
Reviews
This is what our guests say after they have spent their holiday at Azul Beach Houses.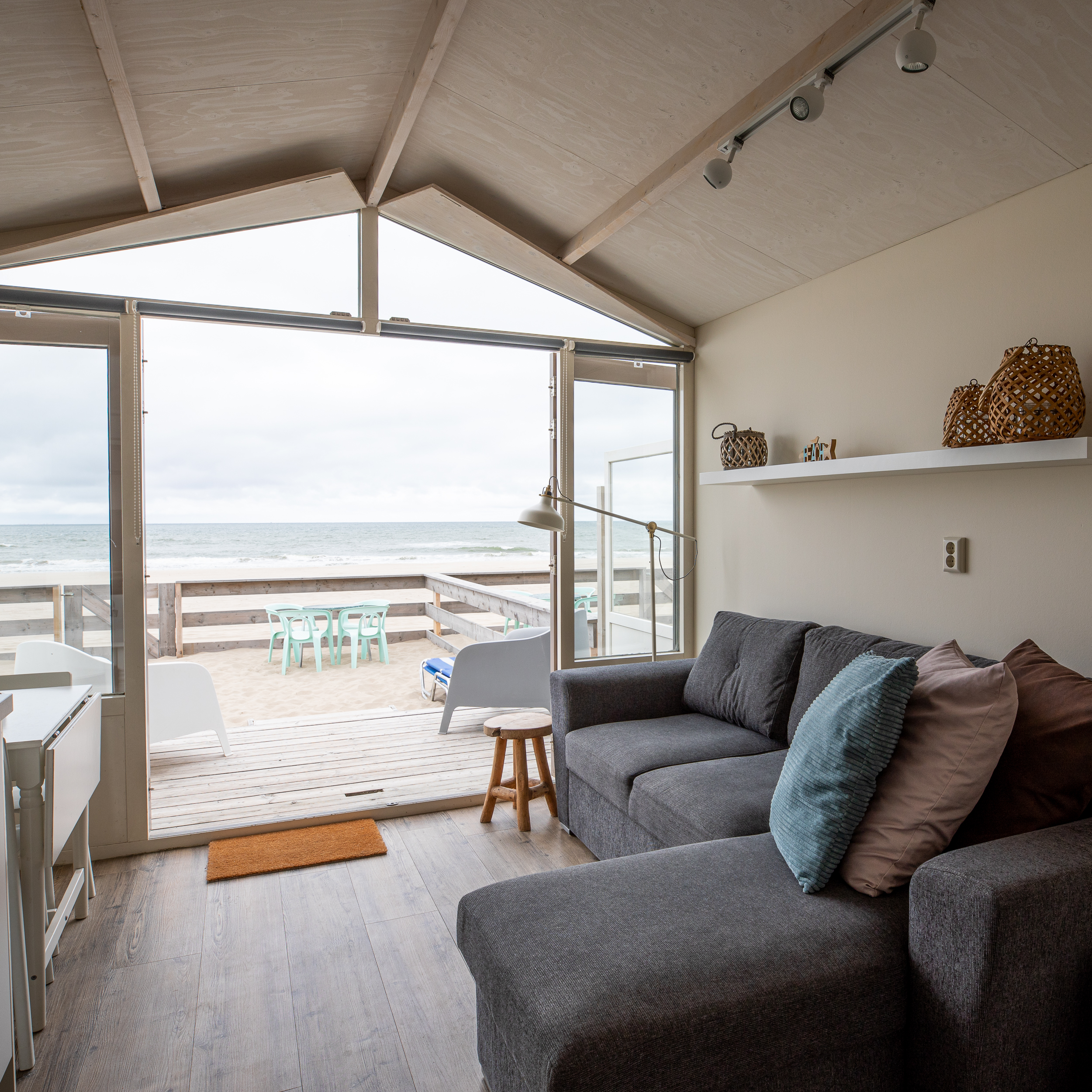 Reviews from our guests
Mooi strandhuisje met ruime keuken, aparte slaapkamer met stapelbed.

Mooi strandhuisje met ruime keuken, aparte slaapkamer met stapelbed. En bedbank in de woonkamer. Prachtig uitzicht op zee...Voor het huisje afgesloten terras met ligstoelen, parasols, tafels & stoelen. Aanrader!

Heel goed weekend gehad, super service

Heel goed weekend gehad, super service ( je wordt opgehaald vanaf je auto), compleet ingericht goed onderhouden huisje... en we hadden ook nog schitterend weer..

Gastvrije familie waar de huisjes van zijn.

Gastvrije familie waar de huisjes van zijn. Wat je ze vraagt: niets is hen teveel. Mooi en super schone huisjes. Komen hier graag terug.

Great Holiday house directly on the beach

Great Holiday House located directly on the beach, clean, comfortable for 4 people with all amenities. Friendly hosts very accommodating with extra asks and a car service to get all your baggage and needs to the beach house by car. Highly recommended and worth the visit.

Einfach NUR 100% Top.TopTop!

Einfach NUR 100% Top.TopTop! Die Familie ist so freundlich und die Häuschen sind super eingerichtet. Hammermässig. Wir haben uns lange nicht so wohl gefühlt wie bei Euch. Wir kommen wieder.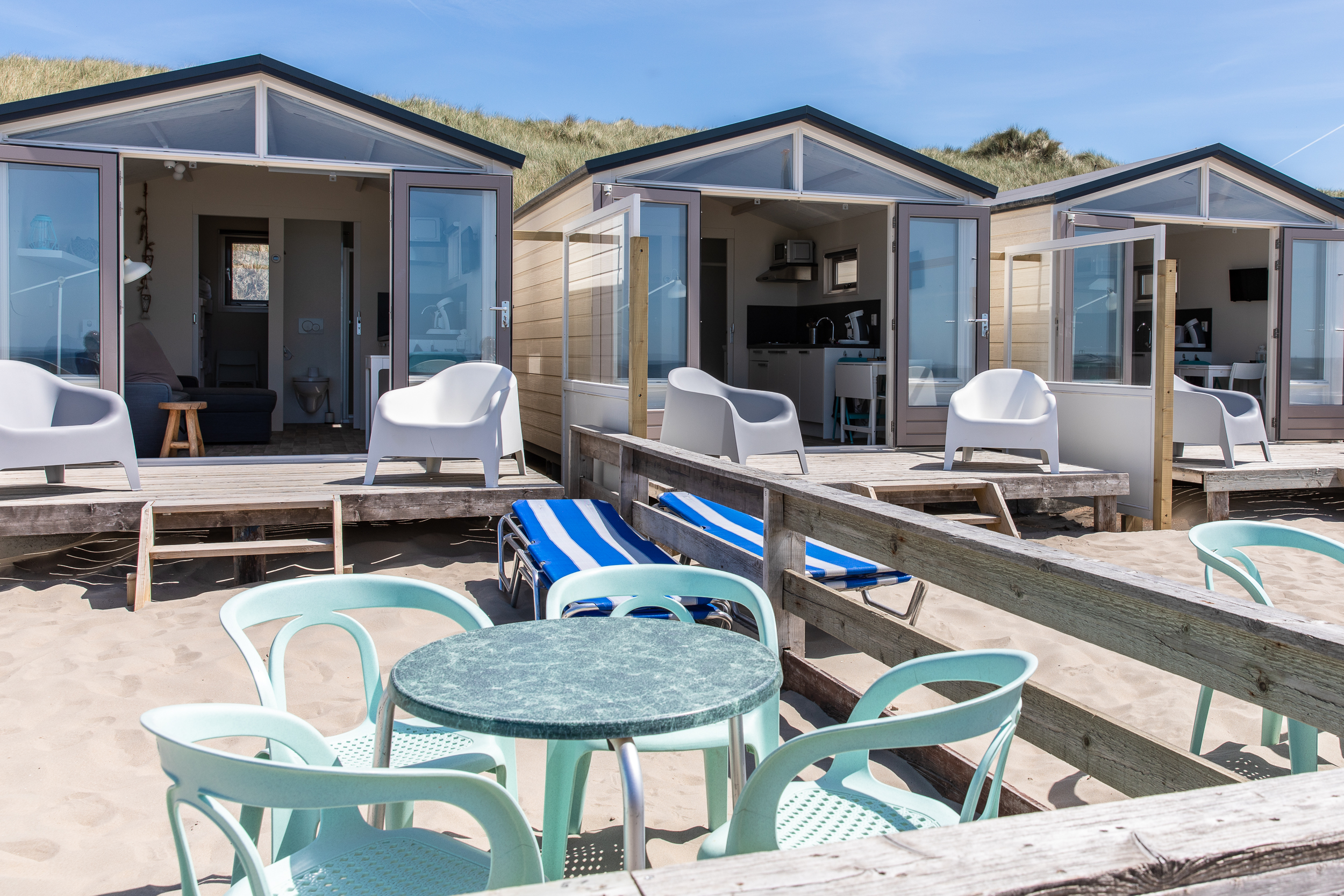 Team
We are happy to assist you at Azul Beach Houses. We will do everything we can to make your stay as pleasant as possible. Our team members will assist you with booking, welcome you warmly and take your luggage to your beach house. Of course we also bring the luggage back to your car.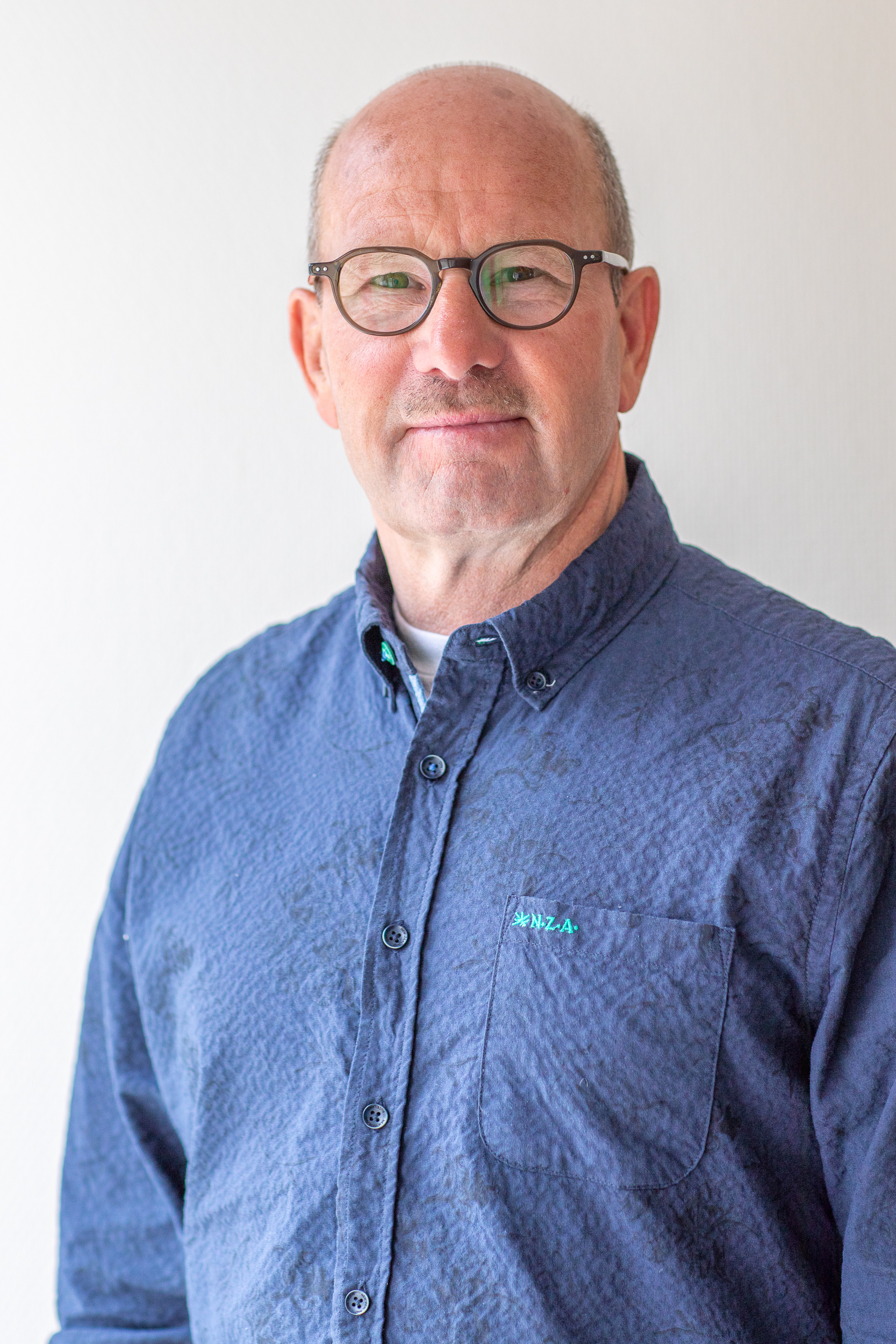 Robert Greve
Owner & host
I would like to welcome you to our beach in Wijk aan Zee, and make sure you have a nice holiday.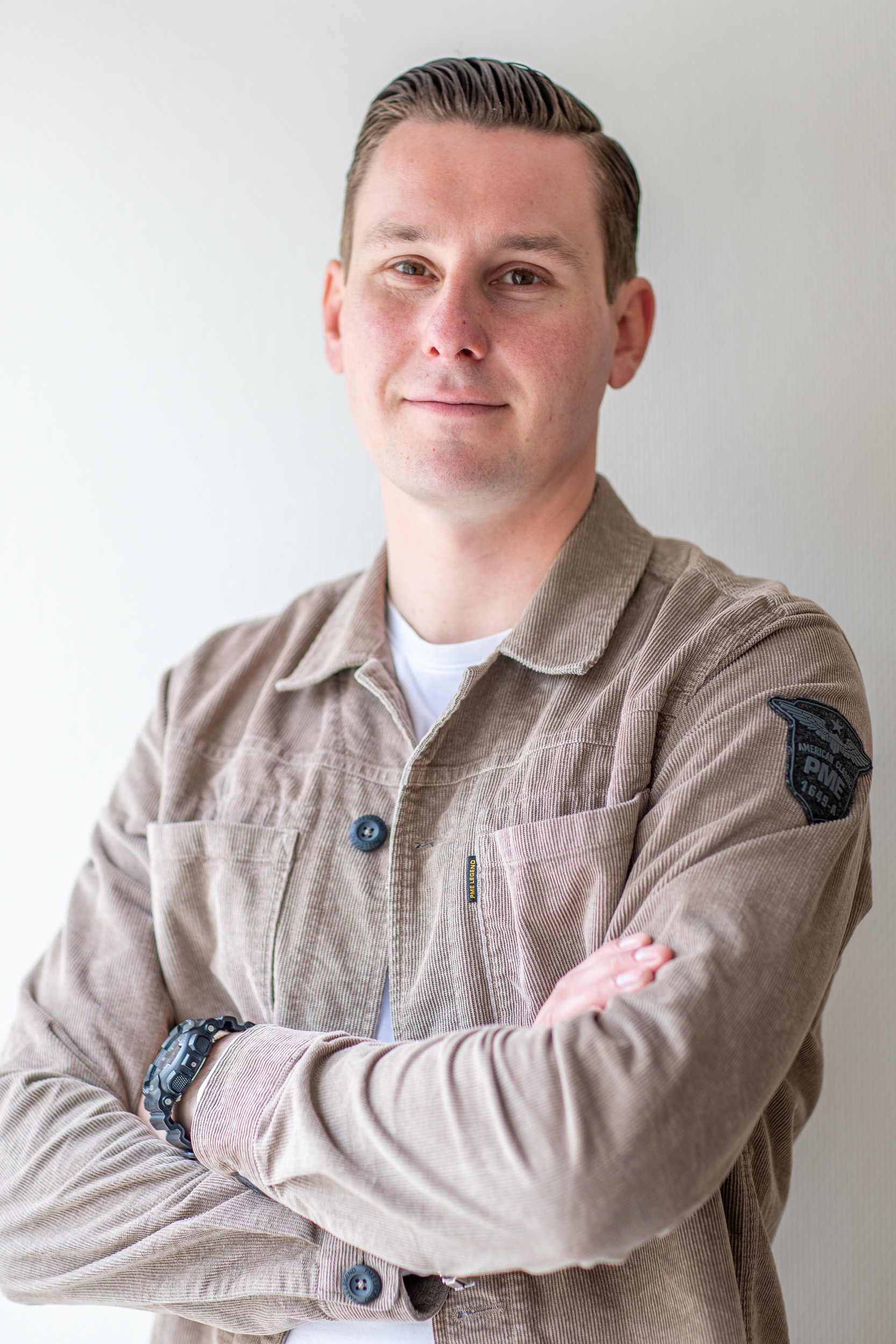 Stefan Greve
Bookings & host
I will help you with bookings, luggage transport on the beach and support you in every possible way.
Frequently Asked Questions
Here you will find a list of frequently asked questions. If you do not find the answer to your possible question there, please do not hesitate to contact us.
Contact
If you have any questions, feel free to contact us. You will find our contact details below.
Location:
Strandafgang "Relweg",
2e Paviljoen rechts,
1949EZ Wijk aan Zee
Bank/KvK:
KVK: 34 00 8452
BTW: NL00.1499.889.B01
IBAN: NL13INGB0000273326
BIC/SWIFT: INGBNL2A
Email:
info@azulstrandhuisjes.nl
Whatsapp:
+31 (0)6 53973842